Assam, well-known for its tradition in sericulture, produces golden yellow-Muga Silk, an exotic silk variety.
Unfortunately, like any other business, the silk industry got severely affected due to the pandemic. By Mid 2020, we faced nearly 100 crores loss solely in the silk industry.
Here we shared the history, complications, and possible opportunities in the silk industry of Assam.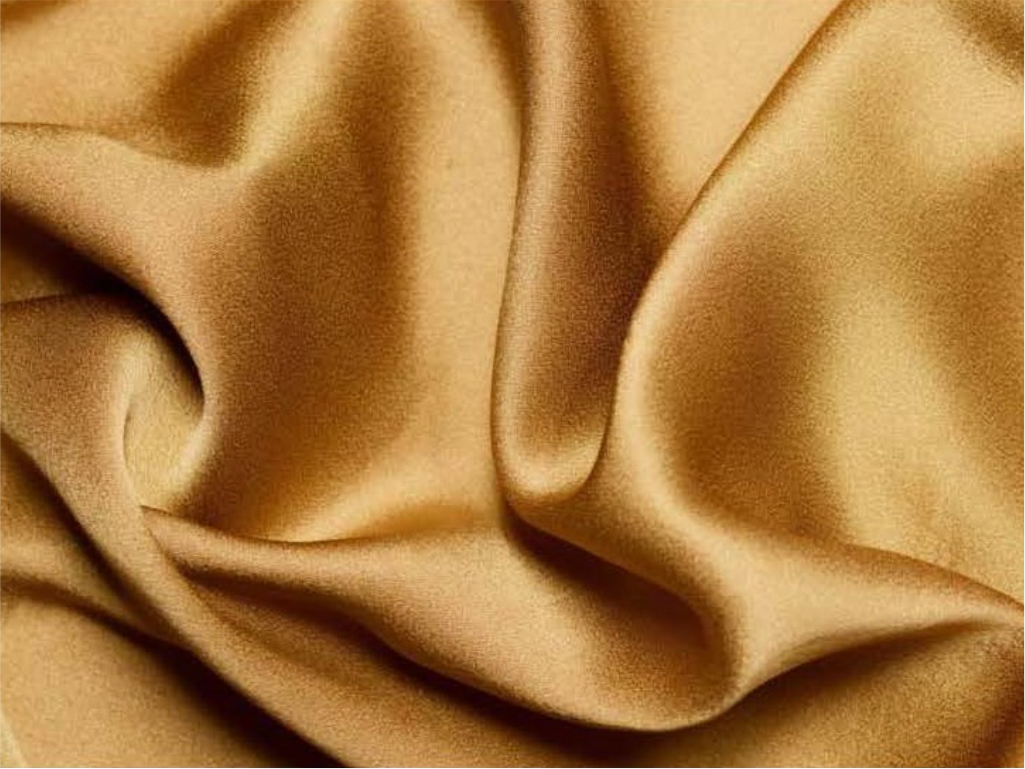 Origin of Muga Silk
Silk Production dates back to 5000 years ago where the Chinese rear Mulberry silkworms for luxurious clothing. Gradually, this practice became popular in Korea, India, Japan, and other parts of the world. During the Indus Valley Civilization, archaeological evidence has proven the silk production in Assam.
Assamese use three wild variety silkworms- Pat, Eri, and Muga. Pat and Eri are soft silks, whereas Muga has extreme durability, glossy shine. Because of its rich look, Muga is one of the most expensive silks in India and is found only in Assam. 
After the second world war, the Silk handloom industry in Assam started rapidly growing, with almost 74% of households engaging in commercial weaving.
Complications in Assam Silk Market
Assam Silk Industry is disorganized. People who engage in silk production and marketing are not/less educated and have average knowledge of the silk market. Our country has a demand of 26000 MT (Metric Tonnes) of silk yarns whereas we produce only 18000 MT.
Despite the schemes of the Government for the development of sericulture, the Assam silk industry is experiencing failure in production and marketing.
As a result, India imports silk from countries like China, Italy, and Japan. Thus, Sualkuchi weavers (traditional weaving community in Assam) were forced to sell their premium silk products at throwaway prices.
The possible way to resolve this issue is to increase production (to meet the demand). Unfortunately, the new generation (age group 15-24) are not interested considering the low wages, hard work and shortage of modern equipment.
On that account, AG Horizon creates master plans and strategies to empower the youths into the sericulture industry. Also, allocating skill-based workshops to encourage the younger generation to indulge in systemic silk production will naturally yield better rates to the weavers.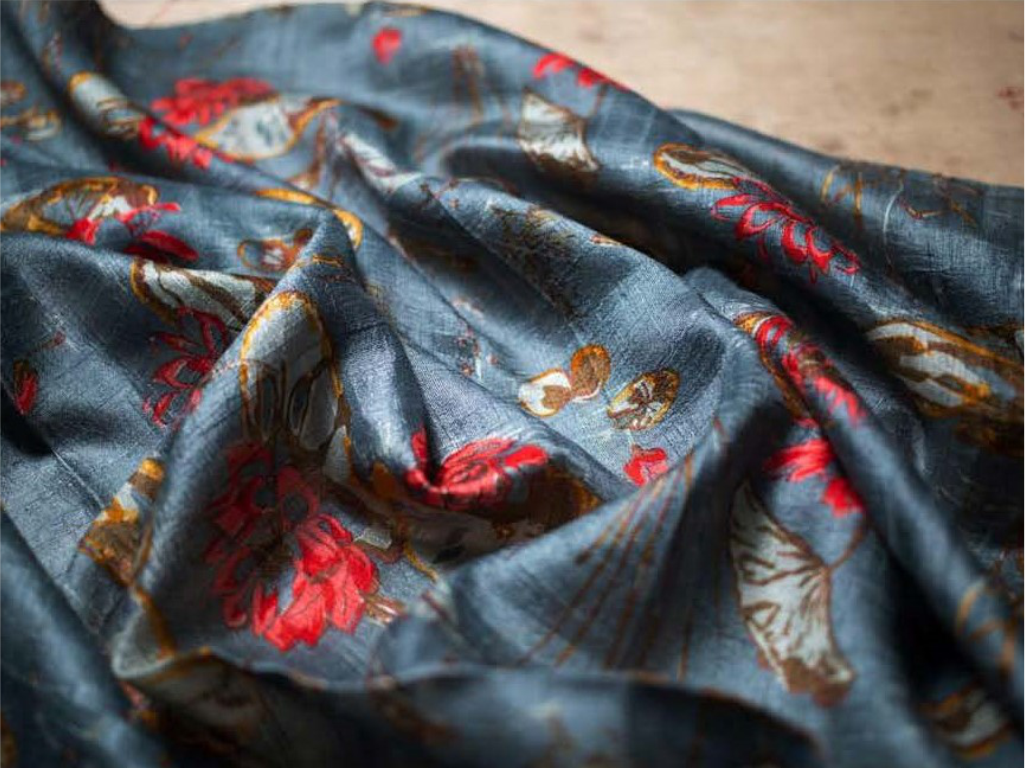 Possible Opportunities to revive Muga Silk Industry
In addition to the existing complications, the covid situation affected nearly 18,000 weavers. Ever since the demand for silk yarns increased, imports from China were the priority.
However, the covid situation restricted the exports from China, compassing an increase in stock prices up to 40%, thus striking the rates of final products. It is a positive boon to the sericulture industry.
Likewise, creative ideas like silk face masks production using eri and mulberry silks get appreciation from the consumers.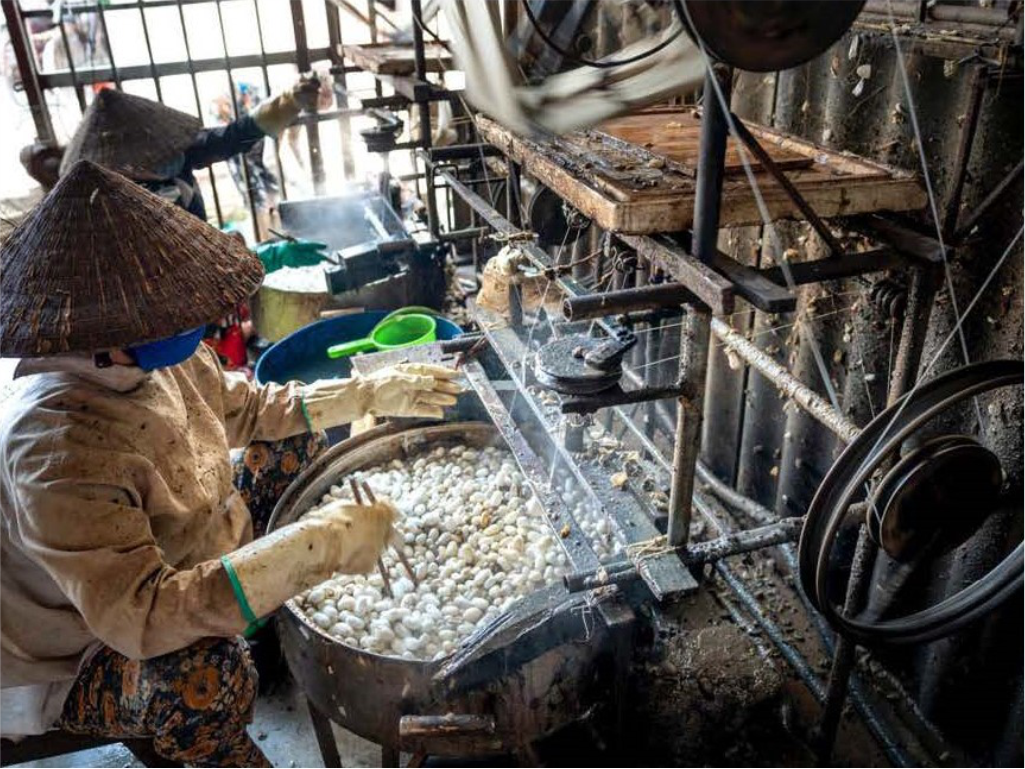 How does AG Horizon help in bridging the gap?
The Ministry of Textiles improves technical support such as cocoon production, price stabilization, and imposing a ban on imported silk from China.
AG Horizon Pvt Ltd, one stop consultancy solutions in India assists you in effectively utilizing the skill development schemes for the silk industry. Check our services for more!
Disclaimer: This information has been collected through secondary research, and AG HORIZON PVT LTD is not responsible for any errors in the same.