Teamwork is the ability to work together toward a common vision, the ability to direct individual accomplishments toward organizational objectives. It is the fuel that allows common people to attain uncommon results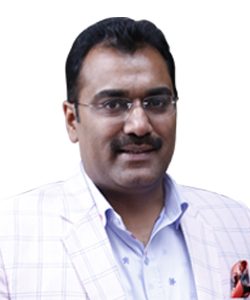 Rakesh has over 24 years of industry experience and has led AG Group to great heights with his strong management skills and innovative business expansion policies. Also serving as a link between the Client's organisation and their goals. Rakesh has connections with various organisations all over the world.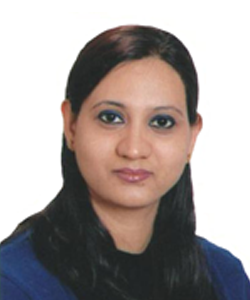 Reshma obtained her bachelor's degree from Delhi University. Her expertise is in education and she has extensive teaching experience. She contributes her knowledge to all of our projects involving educational institutions and teaching technologies. She is a patient person, which makes her an excellent educator.
Sanjiv has over 40 years of hands-on management and engineering experience with national and multinational corporations, progressing from line to top positions. I dealt with critical situations and turned them into opportunities. His background ranged from marketing to leadership in the business.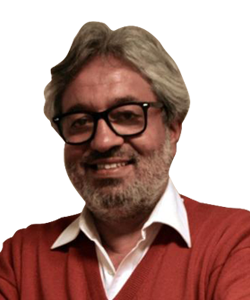 Ajai Johal has been designing architecture for over 30 years. He has mastered the art of efficiently delivering real estate golf course projects. He has received numerous awards and has numerous publications to his name. Ajay contributes his knowledge to all architectural projects.
Aman holds an MBA with a specialisation in marketing. He brings different perspectives to the business with his 18 years of experience in BPO, Aviation and Retail. With his sales and marketing background, he is able to build relationships across all target markets.
Shraboni has a Master's degree in Turf Management from The University of Sydney in Australia. She has over twenty-five years of valuable experience and has worked on a variety of projects in industries such as tourism, sports, and construction. She is currently in charge of our Pan India operations.
Sonia holds a BA in Economics from Delhi University, as well as a certificate in German Language. She has 14 years of experience in various industries such as IT, aviation and retail. Her area of expertise is dealing with HNI clients and large industrialists.
Shweta is an engineer who has transitioned into a management position. She specialises in navigating diverse sectoral stakeholders to build sustainable business opportunities, having worked in public policy, skilling and entrepreneurship across South and North East India.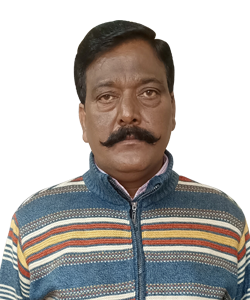 Anand is an expert in PMC. He has nearly two and a half decades of experience in the field of Mega Development Projects. He ensures that the project is completed on time by providing guidance and direction to the team.
A B.A (Hons.) in English from Delhi University, as well as a double master's degree, the first in English and the second in Linguistics. When given a responsibility, works as efficiently and honestly as possible to achieve the best results.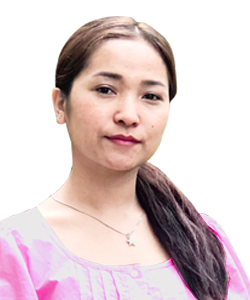 Florence is a Geography graduate with a thirst for knowledge. She also regularly coordinates between clients and the headquarters. She believes in working efficiently and employs the appropriate tools for each task assigned to her.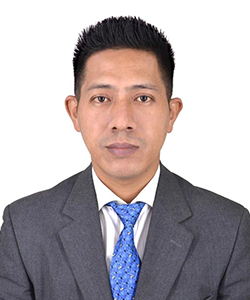 Vishwas is a management professional with a specialisation in human resources and marketing. He has over 8 years of experience managing govt. programmes, schemes and projects. He is an expert in assisting businesses with market linkages, value chain management and product planning and development.
She has a master's degree in sociology and a soft skills diploma. She coordinates with clients and collects information gathered from visits.
Jyotirmoy, based in the Guwahati branch, is a dynamic team member with nearly 15 years of business experience spanning precious metals, merchandising, and apparel. He is a valuable member of the team, connecting various business entities with our existing operations and playing an important role in business dynamics.
Kartik is a creative and successful lawyer who excels at developing innovative case strategies and writing persuasive briefs. Kartik is well-versed in case preparation, research and legal document drafting.
Lavanya Katroth has a diploma in Electronics and Communication. She has 5 years of Quality Analysis experience. She is resourceful and contributes to office coordination.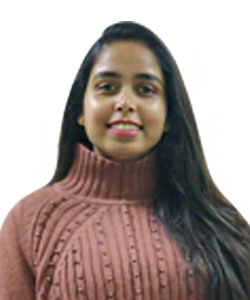 Komal is a Delhi University graduate with a degree in Economics and a Diploma in Advance Financial Accounting. She runs the office and helps with business development. Komal is an energetic and enthusiastic leader who exudes confidence and certainty.
Madhusmita holds a Master's degree in Mechanical Engineering from IIT(ISM) Dhanbad. She has 5 years of experience in teaching and research. She is employed in research and development.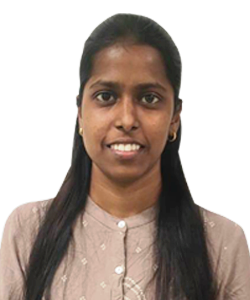 Mahalakshmy received her Master's degree in Materials Science in 2020. She has prior experience with the Tendering Process and Procurement. She provides the necessary momentum and keeps the work on track by bringing her passion for Consultancy work with her.
Manoj is the group's data analyst, specialising in Auto CAD. He has extensive knowledge and experience spanning more than 15 years. Manoj has a Draughtsman Civil specialisation. In the first stage of the planning process, he conceptualises the projects in the form of a diagram.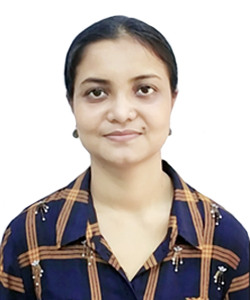 Murshana Das has a Bachelor's degree in Electrical & Electronics Engineering and 7 years of experience. She brings her knowledge and experience as an RF Engineer in the telecom industry to the table. Her critical thinking and experience propel the project forward.
In 2016, he graduated with a BBA. He has an extensive HR experience, has managed the payroll division, and has four years of work experience in various fields.
Neeta is a Civil Engineer who graduated from Royal Global University in Guwahati, Assam. She has worked on a variety of projects in industries such as water resources and building construction and she also has experience in structural design and Auto CAD. She is resourceful and contributes to office coordination.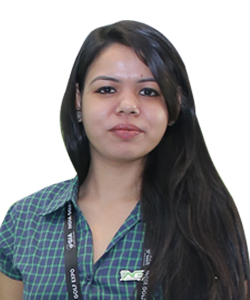 Parul has 8 years of work experience. She is the AG Group's graphic designer. Parul also designs reports and posts and manages the organization's social media platforms. Create and maintain website design quality and efficiency through the use of regular test plans.
Priya has a bachelor's degree in commerce. For nearly three years, she has been collecting and analysing data. Her area of expertise is the compilation of specialised data and research for the AG Group's ongoing projects. She transforms raw data and information into business insights.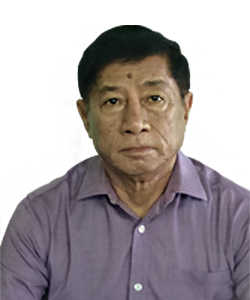 Rachandra has over 25 years of work experience in a variety of fields, including international assignments. He was previously the Director of Police Wireless in Manipur. He made contributions to many fields, including sports, tourism, golf, Manipur Rifle and various Manipur People's Welfare Associations.
Rajeev obtained his bachelor's degree in civil engineering from JNTU Hyderabad. He has also worked on geotechnical projects in Manipur's hill areas.
He has a degree in English Hons and is musically talented, with the ability to rhyme and compose. He conducts field visits and maintains proper team coordination.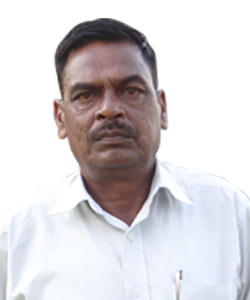 Ramdeen specialises in the design and maintenance of golf courses. He has nearly 35 years of experience in supervision and construction work for nearly 30 golf courses. Ramdin is also in charge of the Golf Courses' maintenance.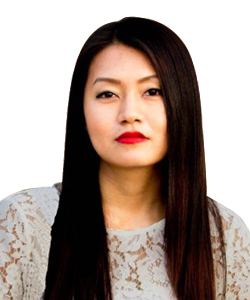 Chithung ideally completes the office's operational requirements by scheduling work and following up on work results. She coordinates with the team and keeps management up to date on the project's progress by reviewing documents, identifying trends and summarising data.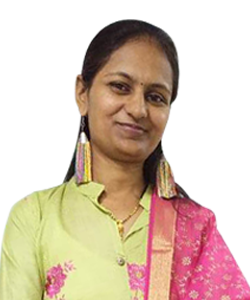 Vandana has 18 years of work experience. She has a business degree. She is in charge of the group's accounting and compliance. She proactively identifies and removes impediments to accounting and the firm's growth.