Teamwork is the ability to work together toward a common vision, the ability to direct individual accomplishments toward organizational objectives. It is the fuel that allows common people to attain uncommon results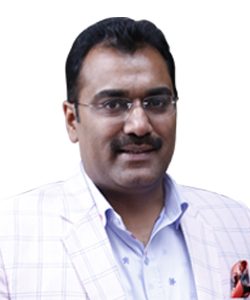 Rakesh has over 20 years' experience in the industry and with his strong management skills and unique business expansion policies, has led AG Group to great heights. Also acting as a bridge between Clients organization and their goals. Rakesh has tie-ups to various organizations across globe.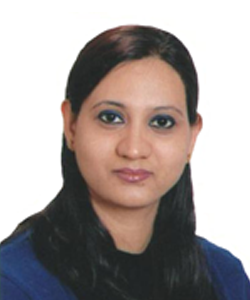 Reshma graduated from Delhi University. Her specialisation is in the field of education and she has vast teaching experience. She provides her expertise for all our projects affiliated with educational institutes and teaching technologies. She is a person filled with patience, thereby making her an excellent educationalist.
Sanjiv has more than 40 years of experience with hands on management & engineering assignments with national and multinational corporates, progressing from lines to the top positions. Handled critical situations and converted them into opportunities. His experience spread across various aspects of the business, starting from Marketing to leading it.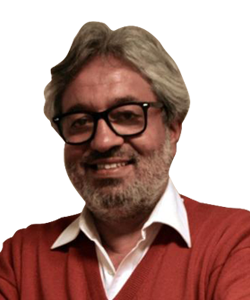 Ajai Johal is in the field of architecture design since the last 30 years. He has mastered the art of delivering real estate golf course projects with efficient planning. He has won various awards and has numerous publications to his credit. Ajay provides his expertise in all architectural projects.
Dr. Pradhan has over 3 decades of experience in turnkey infrastructure projects. He was a consultant to the Planning Commission, and a scientist of National Informatics Centre.  His expertise areas are Oil & Gas offshore engineering, River engineering, Energy, integrated water resources management (IWRM), water and wastewater management, policy & governance.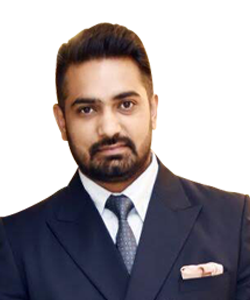 Aman is an MBA graduate, specializing in Marketing. He has 18 years of experience from BPO's, Aviation and Retail brings different perspectives for the business. With his sales and marketing experience he builds relationships across all target markets, implement soft skills and product training for new hires.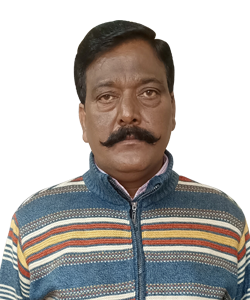 Anand specialises in PMC. He has a rich experience of close to two and a half decades in the field of Mega Development Projects. He ensures the timely completion of the project with on-field presence, by providing guidance and direction to the team.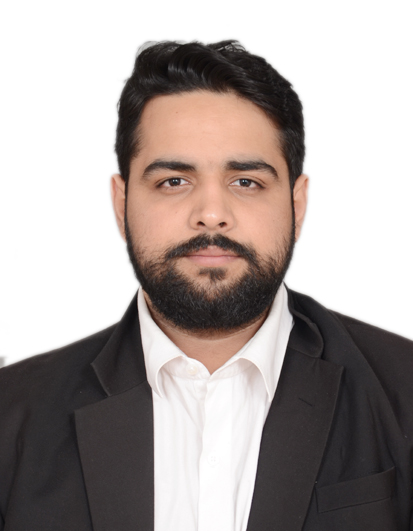 Kartik is an innovative and successful lawyer, he is highly effective at developing creative case strategies and writing persuasive briefs. Detail oriented, conscientious, and organized, with rich experience in achieving favourable outcomes in court cases. Kartik is well versed in case preparation, research and drafting legal documents.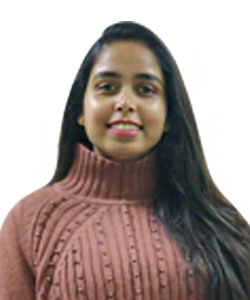 Komal is a graduate from Delhi University, specializing in Economics and also having a Diploma in Advance Financial Account. She manages the office and assists in Business Development. Komal is an energetic and enthusiastic person who leads with confidence and surety.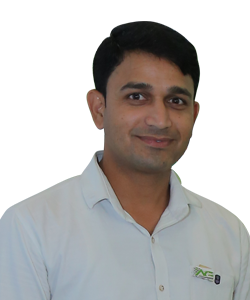 Manoj is the data analyst for the group, specialising in Auto CAD. He has in depth knowledge and experience of more than 10 years. Manoj has done his specialization in Draughtsman Civil. He conceptualizes the projects in the form of diagram in the first stage on the planning process.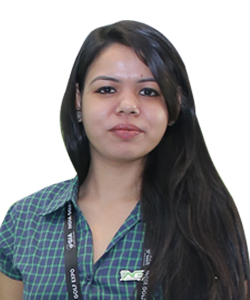 Parul is having a work experience of 8 years She is the graphic designer for the AG Group. Parul also designs Reports and posts and handles the social media platforms on behalf of the organization. Create and Ensure website design quality and efficiency by conducting regular test plans.
Priya is a commerce graduate. She has been working on data collection and its analysis for almost 3 years. Her forte is compilation of specialized data and researches pertaining to the AG Group's ongoing projects. She turns raw data & information into insight, which are used to make business decisions.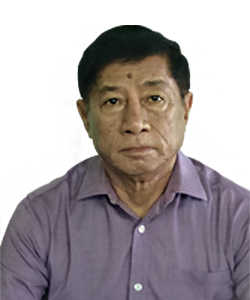 Rachandra has work experience of more than 25 years in a collection of areas, including exposure to international assignments. He is a former Director of Police Wireless, Manipur. He contributed to numerous fields like Sports, Tourism, Golf, Manipur Rifle, and various People's Welfare Associations of Manipur.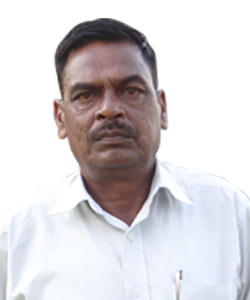 Ramdin is an expert in Construction and Maintenance of Golf Courses. He has the experience of nearly 35 years in supervision and construction work for nearly 30 Golf Courses. Ramdin also attends to the maintenance work for the Golf Courses.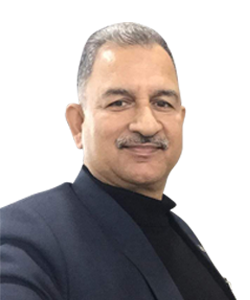 Ravi is an investment banker for more than two decades. He has ample international exposure and is experienced in stress assets management and has excelled in providing a turnaround through structured investments. He assists clients in achieving sustainable growth through our funding & and investment services.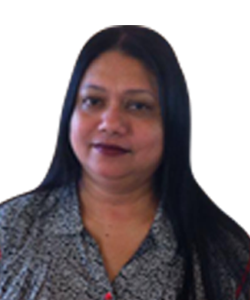 Sumita is a multi-talented individual with vast experience in placements, soft skills training, management consulting and hospitality industry. She is based out of Kolkata and manages North-East Operations. She also attends to Hospitality Projects that are being managed by the company.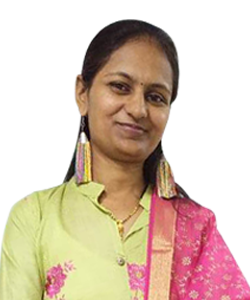 Vandana is having around 15 years of work experience. She is a graduate in commerce. All the accounting and compliance works of the group are managed by her. She proactively identifies and removes roadblocks to allow accounting and scale up the firm.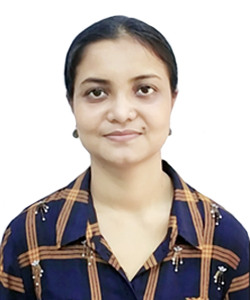 Murshana Das holds a Bachelor's degree in Electrical & Electronics Engineering and comes with an experience of 7 years. She brings her experience as a RF Engineer in Telecom Industry and knowledge to the table. Her critical thinking and experience take the work to the next level.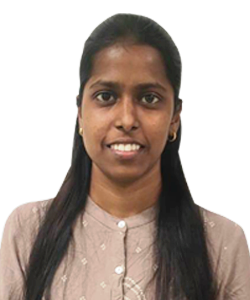 Mahalakshmy graduated in 2020 with a Master's degree in Materials Science. She has experience in Tendering Process and Procurement. Bringing the passion for Consultancy work with her, she provides the momentum needed and keeps the work on track.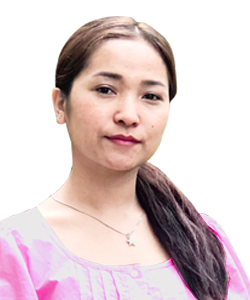 Florence is a Geography graduate with a zeal for growth. She manages an organized office environment in our Manipur branch. She also Coordinates between Clients and Head office regularly. She is a firm believer in working efficiently and uses the right tools for every job assigned to her.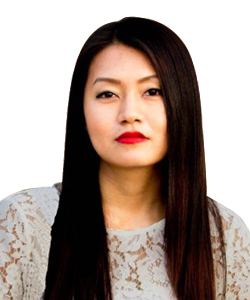 Chithung is the office coordinator of our Manipur Branch. She completes operational requirements of the office by scheduling work and following up on work results ideally. She coordinates with the team and also keeps management informed of the project's current status by reviewing documents, identifying trends, and summarizing information.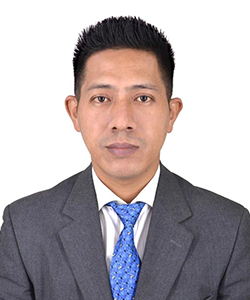 Vishwas is a management professional having specialization in human resources and marketing with a keen sense of work ethos and with over 8 years of experience in handling government programmes, schemes, and projects. He is an expert in supporting enterprises in market linkages, value chain management, and product planning & development.