When the world had its eyes fixed on the quadrennial extravaganza of sports excellence, Indian Olympians were busy making history. It was only befitting to see Indian Women achieve an unprecedented medal haul at the Tokyo Olympics which is claimed to be the first gender-balanced Games in history. Here's a look at five stories of ultimate strength shown by our female Olympians this year. 
First some honourable mentions,
It was a year of history making at the Olympics this year, missing a medal by close quarters. Golfer Aditi finished at the fourth spot, spirit still high she eyes a gold at Paris.
Even a malfunctioned pistol couldn't hold back 19 year old Manu's fervid aim, she is a champion in  making.
THIS YEAR'S
TOP STORIES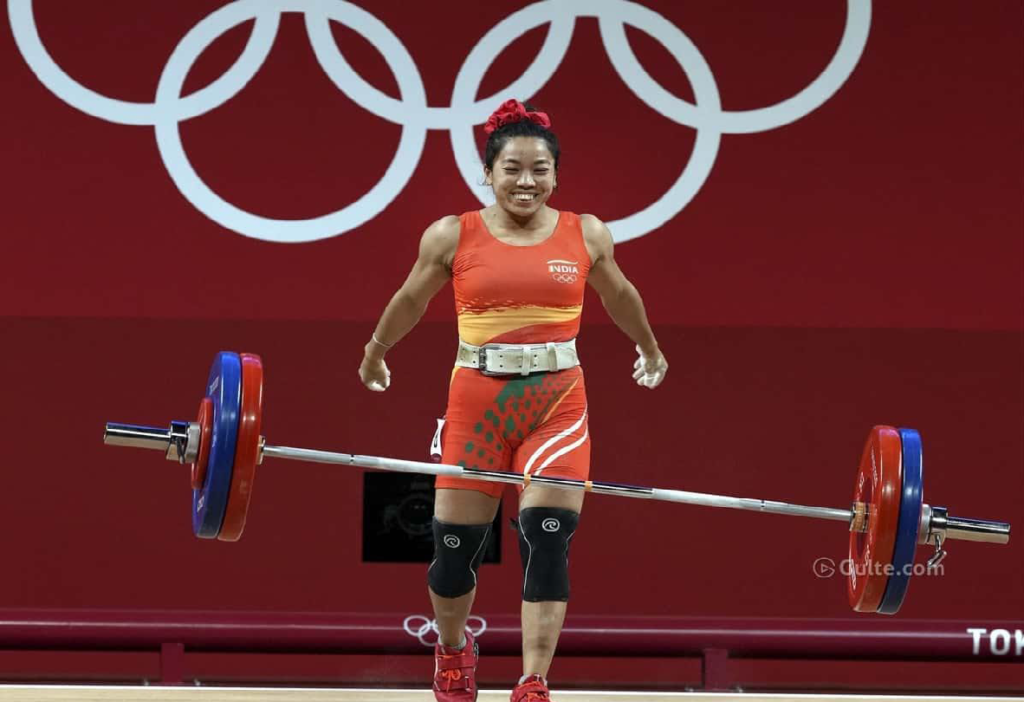 Mirabai Chanu- A Silver Beginning
The Indian Odyssey has been graced with two silvers this year. Mirabai has kept it balanced as she ended the decade-long drought in the female weightlifting category. It was a moment of disbelief for her and her ardent followers back home. With a charming smile on her face and the signifier of her strength hanging around her neck, she told the world what her failures at Rio had taught her. True to her name Mirabai has proven to be the symbol of sheer devotion.
Lovlina Borgohain – A Wondrous Double 
This welterweight champion had been hustling at the ring as well as life. Tending to her sick mother as she suffered from kidney failure and simultaneously training with a rock-solid grit to make India proud, she has proven to be a true marker of courage. Giving her best shot she finished with a bronze in women's 69kg semifinal bout making her a double Worlds bronze medallist.
PV Sindhu – Reigning Champion 
"If I can do it, anybody can do it" These spirit-stirring words and her swift winning strokes at the court make Sindhu the perfect recipe of power. Her point-killing smashes disappointed her Chinese opponent and she returned home as the first Indian Woman to have back-to-back medals at the Olympics. If anything, Sindhu teaches Indian youth the power of perseverance.
The scintillating sixteen- Indian Women's Hockey Team
From Vandana Katariya to Rani Rampal, Nisha Warsi to Nikki Pradhan, the team is made up of iron women coming from impoverished backgrounds, breaking stereotypes and turning social bigotry on its head. This resilience resonated on the field too, as they stunned the world with their performance against former champions Australia in the quarterfinals before losing the bronze to Britain.
Bhavani Devi – The Warrior Woman
With her breathtaking riposte and attack Bhavani, registered a win becoming the first Indian fencer to participate in the Olympics. Competing against the third-ranked Frenchwoman, Bhavani exhibited no signs of inhibitions, and even falling she created history. Disheartened Bhavani opened her heart to the public over Twitter, and messages of gratitude and tributes for her unflinching courage flowed over. 
Conclusion
Nothing unites India quite like the Olympics. It has been a year of firsts for India at the Olympics. As the nation celebrates its first gold in the track and field category after 100 long years, here's to manifesting a Gold by one of our female athletes soon!